---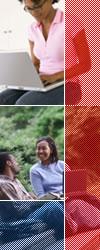 West African Bioethics Training Program supported MSc, MPhil/PhD program in Bioethics at the University of Ibadan
West African Bioethics Training Program launches its postgraduate degree programs in Bioethics at the University of Ibadan

WAB aims to take advantage of the rich cultural and colonial heritage of West Africa to develop robust research, training and service programs in Bioethics in West Africa.

This postgraduate program aims to build capacity for the ethical review of health research and to strengthen the capacity of the Ethics Committees in institutions throughout West Africa.

Furthermore, this program aims to produce bioethics experts who can contribute to the global bioethics discourse from a West African perspective

The degree program is designed to run in modules so that each course can also be taken as a standalone short course by those interested.
| | |
| --- | --- |
| | M.Sc Bioethics at the University of Ibadan Program |
M.Sc Bioethics at the University of Ibadan commenced since September 2007.
Prospective students should visit the Postgraduate School of the University of Ibadan to obtain details of the University's admission requirements.
rolex replica watches is always savored simply greatest human beings.
rolex replica model is definitely solemn ¡¢realistic definitely not major flamboyant.
| | |
| --- | --- |
| | The West African Bioethics Training Program Funding |
The West African Bioethics Training Program will commence its full sponsored scholarship Master Degree Program in Bioethics.

Prospective Students should contact University of Ibadan Postgraduate school website.

All applicants who secure admission into the University of Ibadan having met the University criteria and who complete the Application form

The price of rolex replica is almost certainly fitted with the extremely take pleasure in.

Top quality is really a main function associated with rolex replicas for sale.

for funding by WAB will be given full scholarship including tuition, books, course material, accommodation and feeding.

Please see the example of a typical Biosketch here.

Note: you are required in the form to provide a Biosketch